De Grieks-Nederlandse Calliope Tsoupaki (1963) rijgt het ene prachtstuk aan het andere. In 2008 brak ze voorgoed door met haar indrukwekkende Lucas Passie, waarin ze Grieks-orthodox gezang organisch incorporeert in een verder modern idioom. Zes jaar later gooide ze al even hoge ogen met het voor de Nederlandse Bachvereniging gecomponeerde oratorium Oidipus te Kolonos. En onlangs verscheen de cd Triptychon op het Duitse label Cybele, met een triptiek voor strijkkwartet – in het tweede deel aangevuld met klarinet.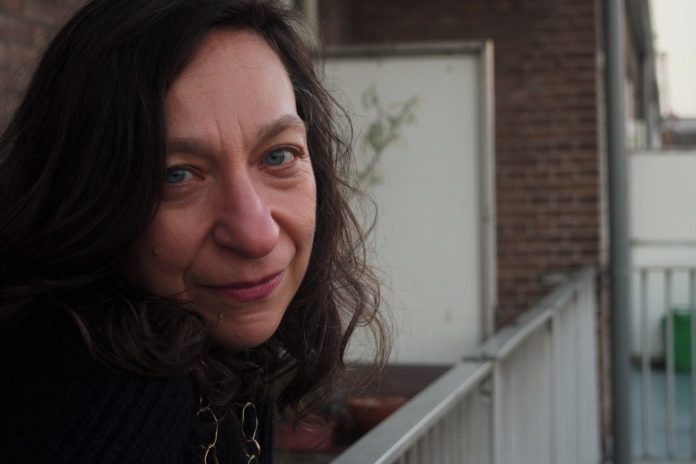 Elk deel van het drieluik heeft een eigen titel en sfeer, maar ze vormen samen een samenhangend en meeslepend geheel. Het opent met Mercurius, vernoemd naar de planeet die het dichtst bij de zon staat, maar die het moeilijkste te zien is. Raak gekozen, want het zit vol kwikzilverige capriolen in de allerhoogste registers, ondersteund door een drone, een fond van liggende, lage klanken.
Engel daalt neer
Traag dalende en stijgende glissandi worden doorsneden met fel aangezette, korte uithalen, waarvan de glijtonen herinneren aan het gemiauw van een kat of het gekrijs van meeuwen. Dan jagen de vier strijkers elkaar met stuiterende motieven achterna, in een stuwend ritme. Uit dit kluwen van lijnen maak één stem zich los, die vanuit de allerijlste hoogte een dalende lijn inzet, als een engel die uit de hemel neerdaalt, of een zonnestraal die plots door de wolken flitst.
Tsoupaki ontleende de titel van het hierop volgende deel aan een vers uit de Psalmen Davids: Lychnos tis posi mou (Jouw woord is een lamp voor mijn voeten, een licht op mijn pad). Zij componeerde dit in 2005 in opdracht van Festival Musica Sacra. Hierin krijgen de vier strijkers versterking van een klarinet, die zich bijna onhoorbaar in het betoog voegt.
Het stuk wordt gedragen door een zachte puls van herhaalde tonen, nu eens gestreken, dan weer geplukt, als een hartslag. De klarinet speelt lyrische melodieën, die traag naar de hemel stijgen, of juist weer naar de aarde terugkeren.
Klarinet als aanjager
De strijkers fladderen hieromheen, beantwoorden zijn roep met vergelijkbare motieven, of lijken schrikachtig weg te stuiven. De stemmen zijn zo subtiel met elkaar verweven dat niet altijd duidelijk is welk instrument welke klank produceert. De snellere passages ademen de sfeer van Griekse volksmuziek, met de klarinet als aanjager. Op andere momenten roept dit instrument met gedragen, reciterende lijnen de voorzang van een cantor in de Grieks-orthodoxe muziek in herinnering.
Het derde en laatste deel heet Eothinòn, naar het gelijknamige Grieks-orthodoxe gebed dat vlak voor zonsopgang wordt uitgesproken. Dit ontstond op verzoek van het Muziekgebouw aan 't IJ. Bij wijze van experiment bestelde het een 'groeibriljant' – een strijkkwartet dat gaandeweg het seizoen 2012-13 tot stand zou komen, tijdens verschillende concerten. De première van het integrale stuk vond plaats in mei 2013.
Het is absoluut niet te horen dat Eothinòn als het ware in horten en stoten werd gecomponeerd. Wel wijkt het qua stijl iets af van de voorgaande delen. Het muzikale weefsel is dichter, de klank donkerder en de ritmiek opzwepender. Soms klinken vage echo's van het elektronische strijkkwartet Black Angels van George Crumb.
Claustrofobisch geronk
Vooral het einde is verontrustend: woest rondtollend, claustrofobisch geronk in de laagte lijkt op een oorlogsmachine, die iemand of iets wil beletten te ontsnappen. Zelf verwijst Tsoupaki in het cd-boekje naar Persephone, die zich elk voorjaar met veel kracht een weg vanuit de onderwereld naar de aarde moet banen.
Alles aan deze uitgave is raak. De muziek zindert van A tot Z, mede dankzij de zeer gedreven en genuanceerde uitvoering door het Doelen Kwartet en klarinettist Arjan Woudenberg. De opname is zo helder, dat het lijkt alsof de musici bij je in de kamer zitten. – Kopen die cd!